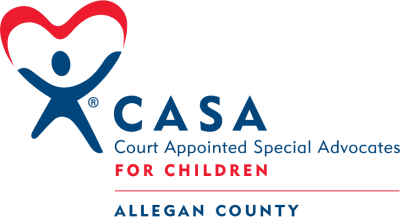 Court Appointed Special Advocates
Advocate for a Child
Become a CASA Volunteer
The Court Appointed Special Advocate Program (CASA) provides a volunteer, community driven voice for abused & neglected children in court.  A Court Appointed Special Advocate volunteer is a trained citizen that is appointed by a Family Court Judge to represent the best interests of an abused or neglected child in the court process.  Children helped by CASA volunteers include those whose home placement is being determined by Family Court.
CASA volunteers offer children trust and advocacy during complex legal proceedings and more importantly during one of the most traumatic times in their lives.
The uniqueness of a CASA volunteer is that this volunteer is assigned one case at a time  and visits the child/ren on a weekly basis.  This allows the volunteer to have more time to discover the child's history, lifestyle and needs in an effort to present the Judge with more relevant information regarding the child's circumstances.  Our CASA program has been in existence since 1998.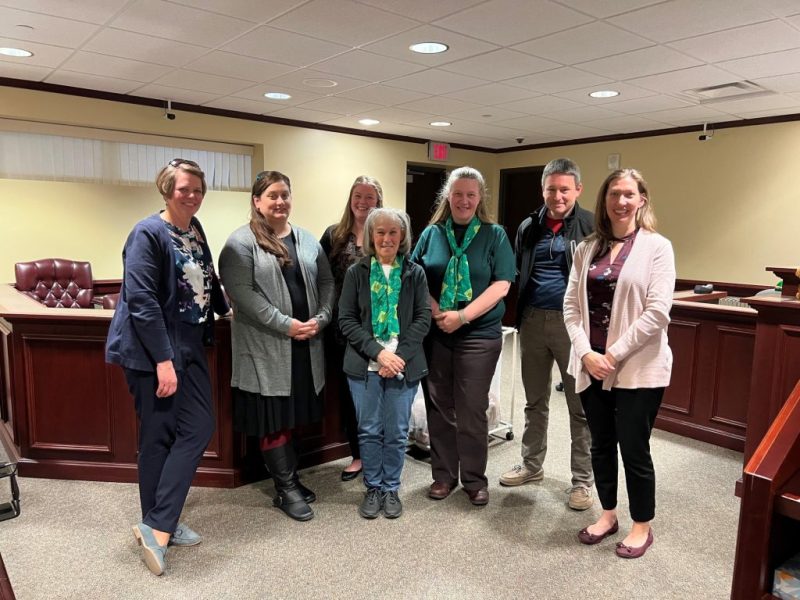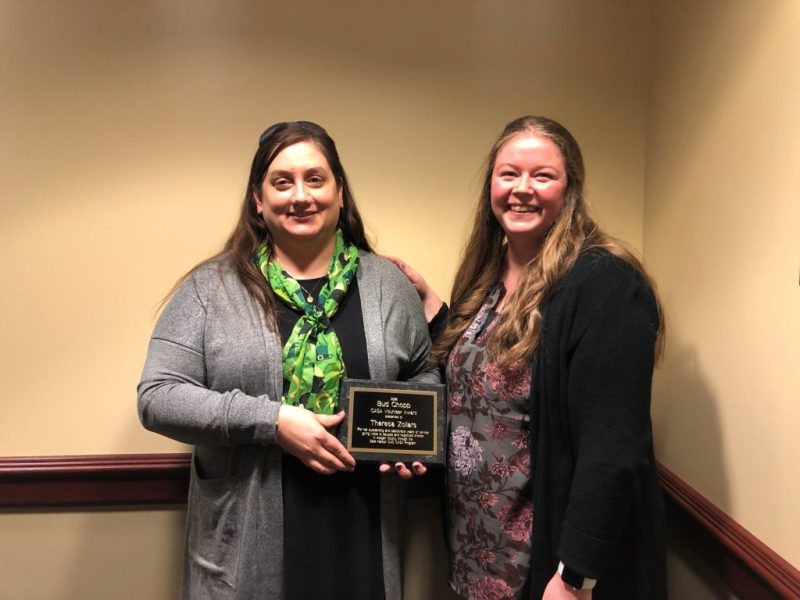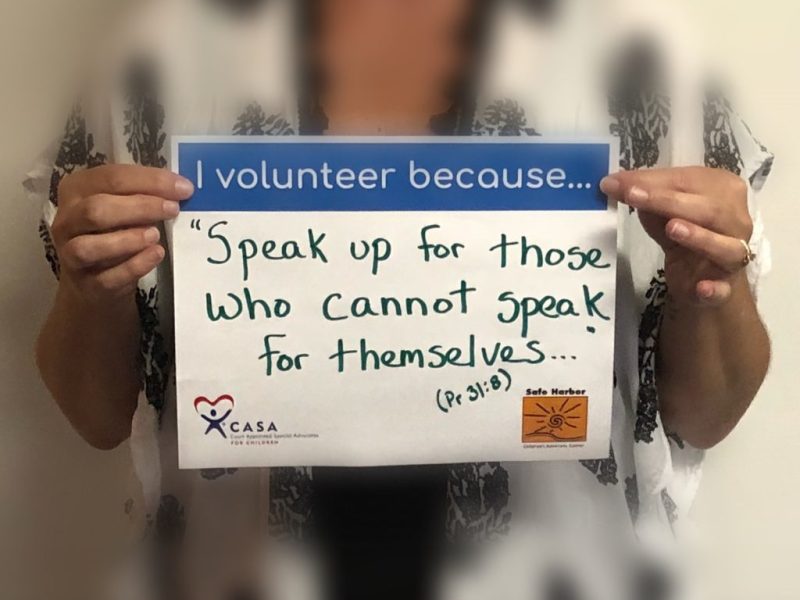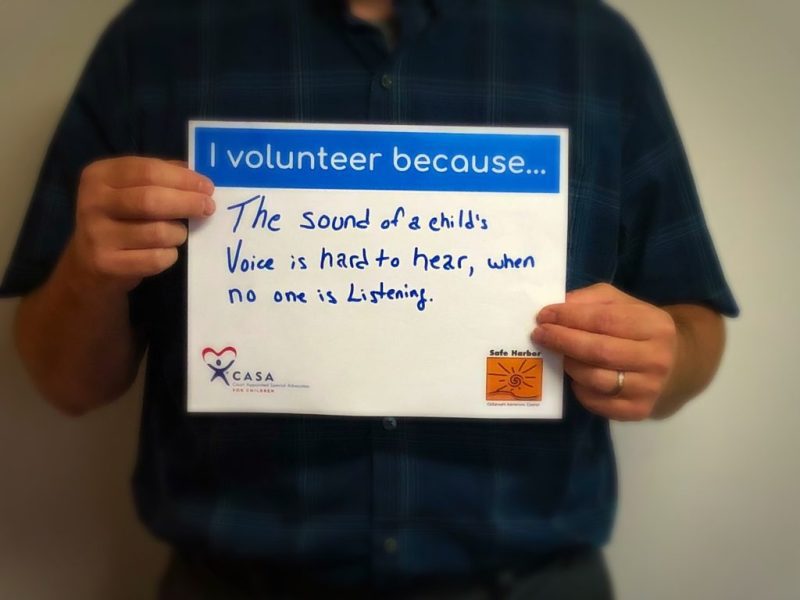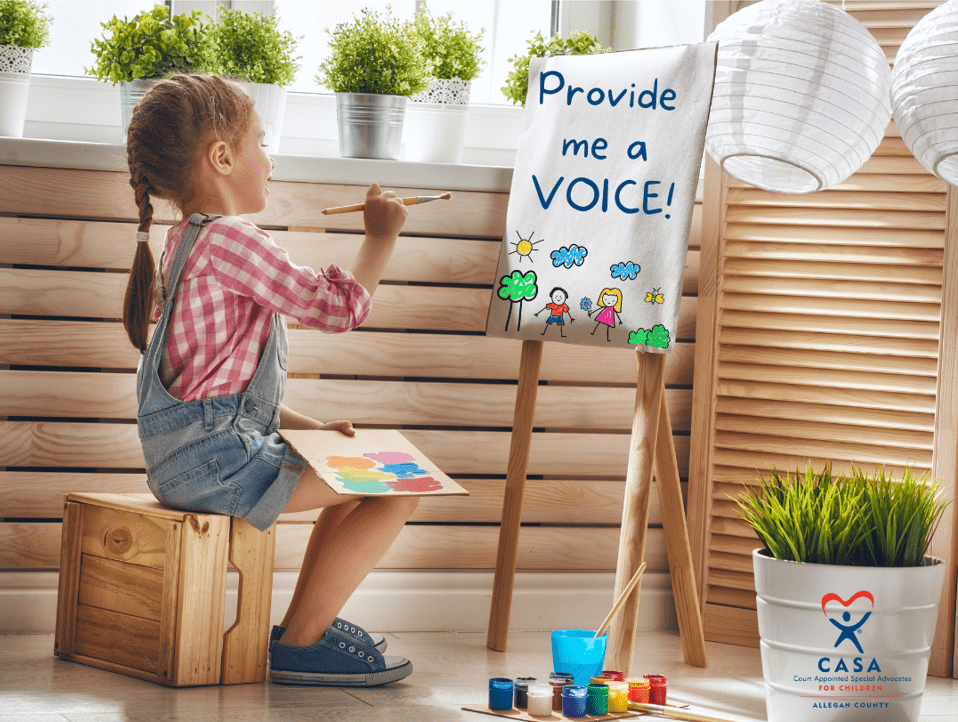 CASA Info Session Coming in December!
Want to learn more about becoming a CASA Volunteer? CASA of Allegan County will host our CASA Info Session meeting virtually on December 7th at 12 pm. Now is the time to sign up and help a child be brave in foster care!
For more info please contact Lauren Miller at lmiller@safeharborcac.org or call 269.673.3791.
Become a CASA Volunteer Today!
We are always in need of volunteers like you, to advocate for children. To become a volunteer you must be at least 21 years of age and have a valid drivers license. To apply for this rewarding volunteer opportunity please click the link below or call (269) 673-3791.
Apply Today!
Click below to apply as a volunteer.
CASA Volunteer Description
Read more about position requirements.
Current Volunteers
Click below to login to the Optima portal.
Not ready to apply? Please feel free to contact us using the form below and we would be happy to answer your questions.